Friday's at the Lucky Llama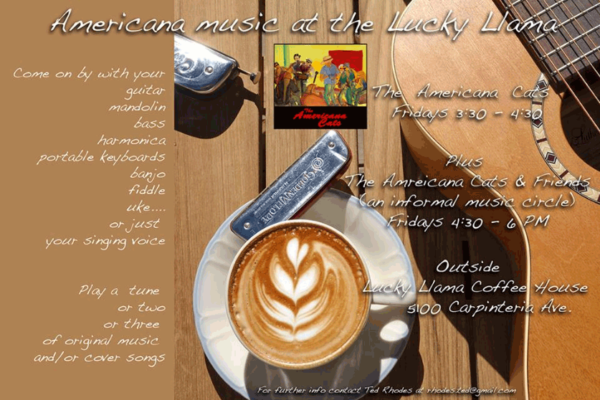 Since 2014, the Americana Cats have been playing informally every Friday outside the Lucky Llama Coffee House in Carpinteria from 3:30 – 4:30 PM* (except when we have conflicting more formal gigs elsewhere that actually pay!). Then, at 4:30 each Friday, we invite other visiting musicians who drop by to join us in our circle for another hour or so. It's a little difficult to reach us from Santa Barbara due to the increasing difficult Friday afternoon traffic, but for those who can make it, it's a fine way to end the work week!
*Note: We start one half hour earlier (3:00 – 4:00PM) when daylight savings time ends.